October means a return to (relatively) cooler weather, which means a great time to get outside and get sweaty! Plus, this month is host to a large number of interesting races – from costume-themed Halloween runs, to the ever-popular color run. Who says fitness always has to be serious?
If you haven't heard of The Color Run yet, now's your chance to get in the know.
If you've ever spotted people wearing running gear who look like they've been dowsed from head to toe in paint, you've witnessed the aftermath.
At each kilometer, you'll get splashed with a different color – oh and the finish line is a huge party. Ready to sign up yet?
What: An untimed 5k with singular goal of having FUN!
When: October 4th at 8:00 AM
Where: Research Triangle Park
Always wanted to finish off your half marathon with a unique medal and a beer garden? Look no further than the Rockin' Rebellion, where you'll get to run through miles of Raleigh's greenways for a good cause. (This year it's the SPCA)
What: A 1/2 marathon through the streets and greenways of Raleigh
When: October 5th at 7:00 AM
Where: Cameron Village
If the post-race beer above sounded good to you, but the 13.1 miles didn't, check out the Oktoberfest Run Green 8k in downtown Raleigh.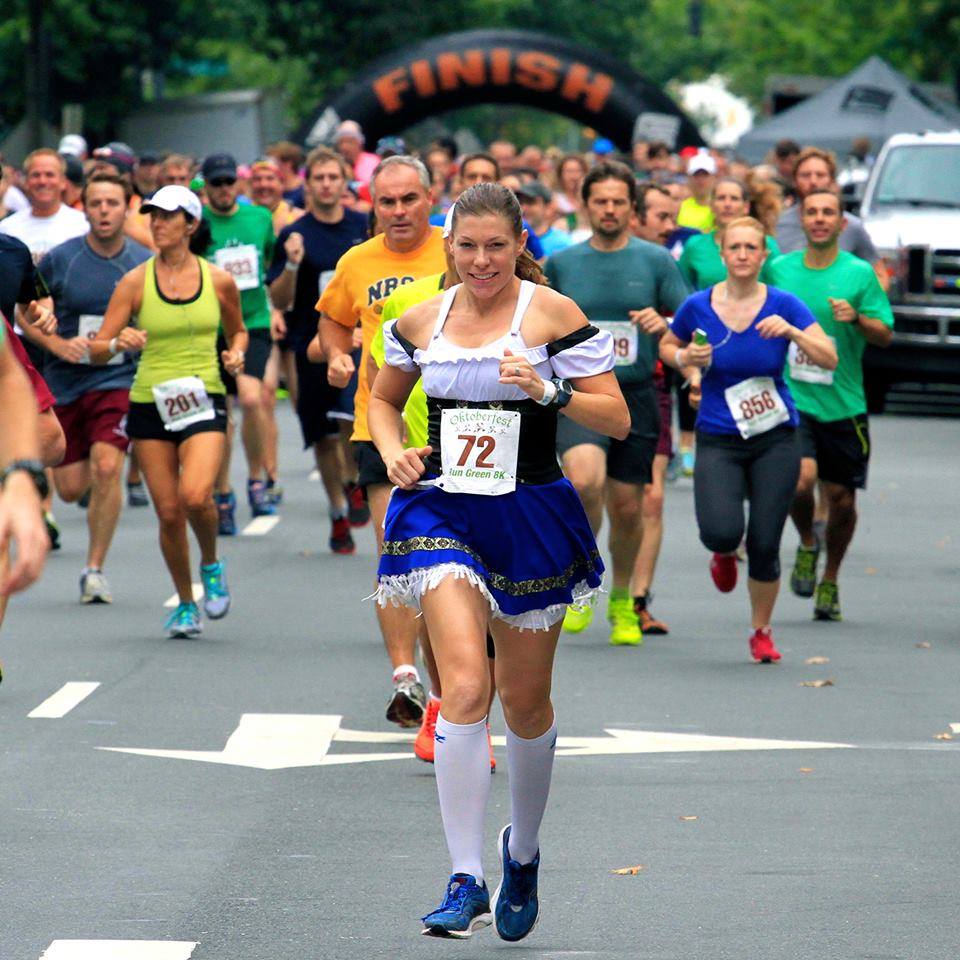 Not only do you get a complimentary beer post-race, but there's a party in Moore Square with live music waiting for you as well! Costumes welcomed, but not required.
What: An 8k fun run through downtown Raleigh
When: October 18th at 3:00 PM
Where: Moore Square, downtown Raleigh
A fun festival for the whole family, the Monster Dash features races for all ages, as well as a Kids Zone and costume contest for kids and adults. The little ones are sure to have a blast!
What: A competitive 5k, 1 Mile Fun Run, and 100m Monster Dash
When: October 26th at 1:45 PM
Where: Cameron Village